PROGRAM
A REVISED DRAFT OF THE SCIENTIFIC PROGRAM CAN NOW BE FOUND IN WORD AND PDF
This is draft #12; we hope it will be the final version.
THE SHORT ABSTRACT BOOK CAN BE FOUND IN WORD AND PDF
This is version 9; we hope it will be the final version.
THE LONG ABSTRACT BOOK CAN BE FOUND IN WORD AND PDF
This is version 1; we hope it will be the final version.
MEETING BACKGROUND
We are proud to announce the 2019 SASP-SPSSI group meeting, entitled "Advances in Intergroup Contact Research: Showcasing, Consolidating, Deconstructing and Innovating the Science of Social Integration" to be held in Newcastle, Australia between Monday 29th April and Wed 1st May, 2019.
This exciting gathering will run as a post-conference meeting to the annual conference of the Society of Australasian Social Psychologists, running Thursday 25th/Saturday 27th April 2019 in Sydney.
Why Newcastle? We want to give you the opportunity to sample Australia's best: Newcastle is a beautiful and welcoming coastal town, an easy 2 hr drive/train ride North of Sydney. With its stunning beaches, fine collection of heritage buildings, and entry to the Hunter valley's beautiful vineyards, it will not disappoint the international and national delegates who decide to join us and possibly attend both meetings!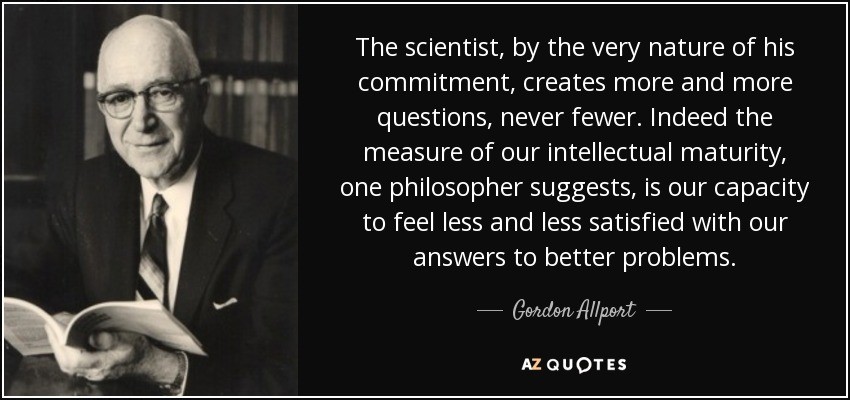 This is an exciting time for research on intergroup contact. With a strong delegation of international and national delegates of varied seniority and background, this specialized gathering will showcase and advance the best research on the antecedents, dynamics, and consequences of intergroup contact across a multiplicity of research laboratories, research paradigms and methods,intergroup settings, and societies.
Through its intimate single session format, the gathering will include the delivery of conference papers (blitz / longer length / posters) by junior and senior researchers and round table discussions (small / plenary), this SASP-SPSSI group meeting on intergroup contact aspires to offer an exciting platform to consolidate our understanding and interpretation of key findings, to discuss emerging research trends and methodologies and forge the research and the researchers of the future.
We anticipate a breadth of emerging research themes to be represented at this international gathering on topics like the following:
contact seeking and readiness
intergroup intimacy and the dynamics of close intergroup relations
minority and majority asymmetries
negative contact and valence asymmetries
generalization effects, from individual to group, across groups and situations
indirect forms of contact, like extended contact, e-contact, media contact, imagined contact etc.
processes of contact across the lifespan and contact-based interventions in institutional settings
emotions and motivations in contact
collective action and supportive contact
contact, diversity settings, and the interplay of individual and regional/contextual contact effects
new research technologies, including SNA, ESM, hormonal and psychophysiology
new analytical approaches, like temporal analyses, multilevel analyses, etc.
We aim to publish an edited book or special journal issue on the conference themes.
You are invited by an enthusiastic committee that spans across three continents, including Stefania Paolini (the University of Newcastle, Australia), Miles Hewstone (the University of Newcastle, Australia; Oxford University,UK), Fiona White (University of Sydney, Australia), Fiona Barlow (The University of Queensland, Australia), Linda Tropp (University of Massachusetts Amherst, USA), Liz Page-Gould(University of Toronto, Canada), Rhiannon Turner (Queen's University Belfast,UK) and Angel Gomez(National Distance Education University, Spain).
LIVE-STREAMING OF ACADEMIC SESSIONS
Interested but can't make the conference?
Below are Instructions for "Virtual" Delegates
People who cannot make the conference in person can watch and listen to the presentations live via zoom. 
Times in the conference program are expressed as Sydney Australian Eastern times. To convert these times to your local times, try this easy time converter: https://www.timeanddate.com/worldclock/converter.html?iso=20190227T100000&p1=240&p2=136
The link below provides instructions for people to connect to zoom (for windows or MAC) for the live-streaming.
https://support.zoom.us/hc/en-us/articles/201362193-How-Do-I-Join-A-Meeting-
To watch live, each session of the conference has a designated hyperlink (see program overview) that you can use to join the conference (Australian Eastern Standard Time). Click on the hyperlink and either download zoom or join via your browser https://zoom.us/join. If you join from your browser, you will have to enter the nine digit meeting zoom ID number (also on the program skeleton).
 When you join a session, your microphone will be muted automatically to reduce any feedback noise (from people joining and leaving the session). Questions immediately after each presentations will be taken only from the live audience at the conference venue. However, at the end of all sessions an extended Q and A will include questions from the zoom audience. 
2019-SASP-SPSSI Group Meeting Zoom Sessions
The information provided below needs to be read in conjunction with the conference program schedule on the Program overview.
Session 1: Monday 29th April 2019, 1:40pm https://uonewcastle.zoom.us/j/369836376 
ID: 369836376
Session 2: Monday 3:40pm https://uonewcastle.zoom.us/j/128758915 
ID: 128758915
Monday Keynote 7:00pm https://uonewcastle.zoom.us/j/751087884 
ID: 751087884
Session 3, Tuesday 30th April: 9:00am https://uonewcastle.zoom.us/j/741042382 
ID: 741042382
Session 4, Tuesday 30th April, 11am https://uonewcastle.zoom.us/j/627418278 
ID: 627418278
Session 5, Tuesday 30th April, 1:30pm https://uonewcastle.zoom.us/j/974153182 
ID: 974153182
Session 6, Wednesday 1st May, 8:30am https://uonewcastle.zoom.us/j/638833373 
ID:638833373
Session 7, Wednesday 1st May, 10:50am https://uonewcastle.zoom.us/j/790299652 
ID: 790299652
Wednesday Keynote, 12:20pm https://uonewcastle.zoom.us/j/658216211
ID: 658216211