SAVE THE DATE: SASP 2016
31 March – 3 April 2016
BRISBANE, AUSTRALIA

You are warmly invited to attend the Society of Australasian Social Psychologists (SASP) 2016 Conference in Brisbane, Australia.
PROGRAM | REGISTER | VENUE | ABSTRACTS | POSTGRADUATE AWARD | CHILDCARE
Our annual SASP conference typically attracts up to 200 delegates, including a significant number of postgraduate students. It is the most popular avenue for the dissemination of social psychological research within Australasia, and attracts local, national and international researchers. The 2016 conference will be jointly hosted and organised by The University of Queensland and Griffith University.
The main conference will be held from Thursday 31 March to Saturday 2 April 2016, with a social event planned for Sunday 3 April. A pre-conference will be held on Wednesday, 30 March (topic still to be confirmed). Conference proceedings will take place at the centrally located Rydges at South Bank, a former World Expo site.
We are pleased to announce that Alice Eagly (Northwestern University) will be our keynote speaker. There will also be a Presidential Address by Nick Haslam (University of Melbourne).
* * *
Program Information
VIEW AND DOWNLOAD THE CONFERENCE OVERVIEW HERE
VIEW AND DOWNLOAD THE FULL CONFERENCE PROGRAM HERE
Preconference: Interpersonal forgiveness (Wednesday 30 March)
A small preconference workshop on the topic of "Interpersonal Forgiveness" will be held on Wednesday 30 March.  This meeting will be hosted by UQ Business School and held at the UQBS Executive Education venue in the CBD. For further details, please email Tyler Okimoto (). You can access the full program from this PDF.
Postgraduate Workshop (9am-12pm, Thursday 31 March)
Every year, the SASP conference starts with a morning workshop for postgraduates. For 2016 we are planning a special series in three parts:
First is a session on Taking your research to the world ­– where we examine whether getting a publication is always the end game.
After morning tea, you'll be treated to a mini-workshop from early career researchers with concrete tips and tricks for postgrads at all stages of candidature.
Finally, we have a special Q&A session on the theme of The next big ideas in social psychology.
The overall aim is to launch postgrads into the SASP2016 conference with a feast of exciting ideas and discussion, all in an informal and welcoming environment.
You can access the full program in this PDF.
Hope to see you there!
Social Program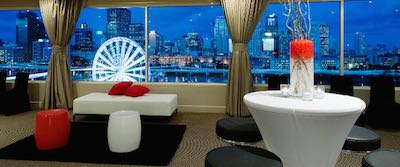 (1) Welcome Cocktail Reception (6:30pm-8:30pm, Thursday 31 March)
Please join us for our welcome cocktail reception on the first evening of the conference. The reception will be held in the Rooftop Terrace at Rydges which has spectacular views overlooking Brisbane city and the river.
(2) Postgraduate Dinner (7pm to late, Friday 1 April)
A great opportunity to get to know other postgrads over a casual dinner and drinks. Don't be shy about attending; social psych postgrads are very friendly 🙂
Who: Current PhD students and those who have recently submitted.
When: Friday, 1 April, from 7pm
Where: The Burrow, West End
Pre-drinks: Saccharomyces from end of conference until 7pm
Post-drinks: Venue to be announced on the night
Menu: An 'eat and mingle' cocktail affair, including generous offerings of pizza, salad, and dips. Vegetarian, vegan and gluten-free options available.
Cost: $25 per person, payable on the night (Note: you will also have to pay for your own drinks on the night).
Please click here to register your attendance at the post-grad dinner and be sure to indicate whether you have any dietary requirements, including whether you're vegan or vegetarian. Registration closes March 10, 2016.
(3) Conference Dinner (Saturday 2 April)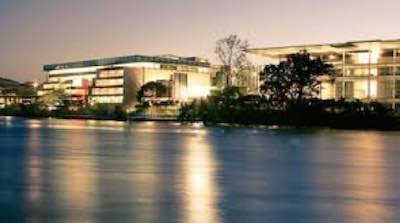 "A night at the library"
The conference dinner will be held at the State Library. Three courses, and free flowing red and white wine, as well as champagne. Special diets can be catered for – please indicate your requirements when registering.
(4) Lone Pine River Cruise (10am-3pm, Sunday 3 April)
A scenic cruise along the Brisbane River with Mirimar Cruises and including a 2.5 hour stop at Lone Pine Koala Sanctuary, one of the region's famous zoo attractions. Leaving from the CBD, you'll see many Australian native animals including a colony of fruit bats, koalas, and platypi, and you will also have the opportunity to hand-feed kangaroos and cuddle a koala!
Ticket Prices (per person): Academic staff $58 / Students $50 / Children (3-13 years) $32.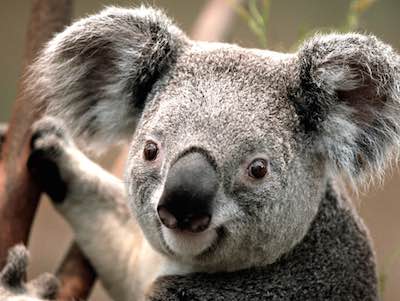 Departure Point: Mirimar Cruises depart from the Cultural Centre pontoon on the boardwalk outside the Queensland Art Gallery/GOMA Cultural Precinct at Southbank (a map can be viewed here).
Cruise Timetable:
10:00am – Depart Cultural Centre pontoon (boarding begins from 9:30am)
11:15am – Arrive Lone Pine Koala Sanctuary
1:45pm – Depart Lone Pine Koala Sanctuary
3:00pm – Arrive back at the Cultural Centre pontoon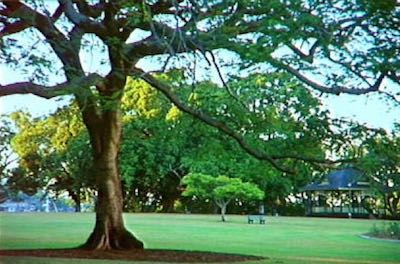 (5) BBQ in New Farm Park, starting at 3pm, Sunday April 3.
Come and join us in this relaxed riverside location (with easy access by City Cat).
BYO  food and drink, with more details to come.
Please indicate when registering if you would like to attend this free event.
* * *
Register
*Registration is now open*
To register for the conference, you need to have an account on this website.
If you don't already have an account, please follow these steps. Please note, creating an account is free. You do not have to join SASP to attend the conference (so you can skip that step if you want). If you do wish to join however, you are welcome to do so before registering to take advantage of the reduced registration rates and other benefits that members enjoy.
If you already have an account on this website, please login via the link in the left menu. Once logged in, click on "User Profile" and select the conference registration options as appropriate. You must have a current SASP membership to see the reduced conference rates.
Early Bird Registration Fees (register by February 29, 2016):
Please note: Registration prices increase by $50 after the early bird cutoff. There is an additional $50 fee for on-site registrations.
 Academic staff
$430 for SASP members
$530 for non-members
Students
$320 for SASP members
$370 for non-members
* * *
Venue
Rydges South Bank Brisbane is the conference venue for SASP 2016. We chose Rydges because of its combination of high class conference facilities and excellent location, being close to train, bus and ferry transport and with a range of cafes, bars and restaurants on its doorstep.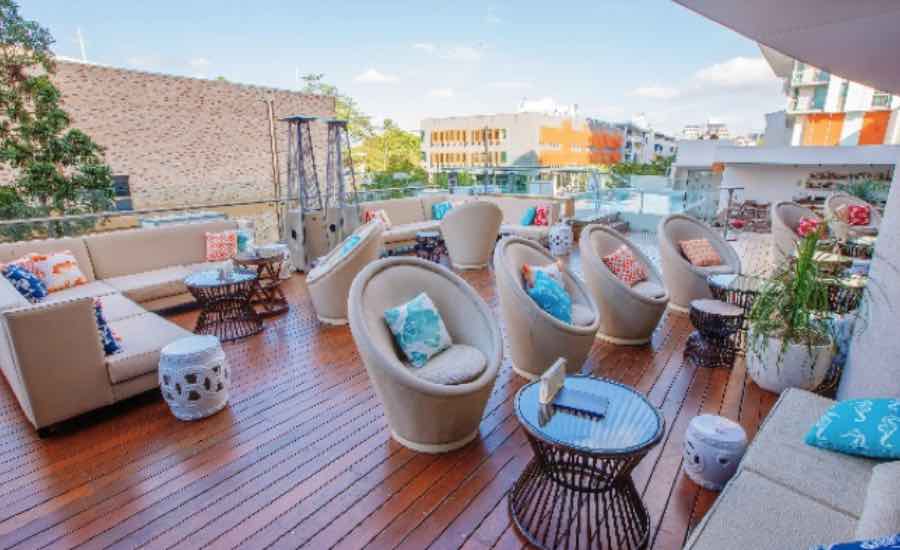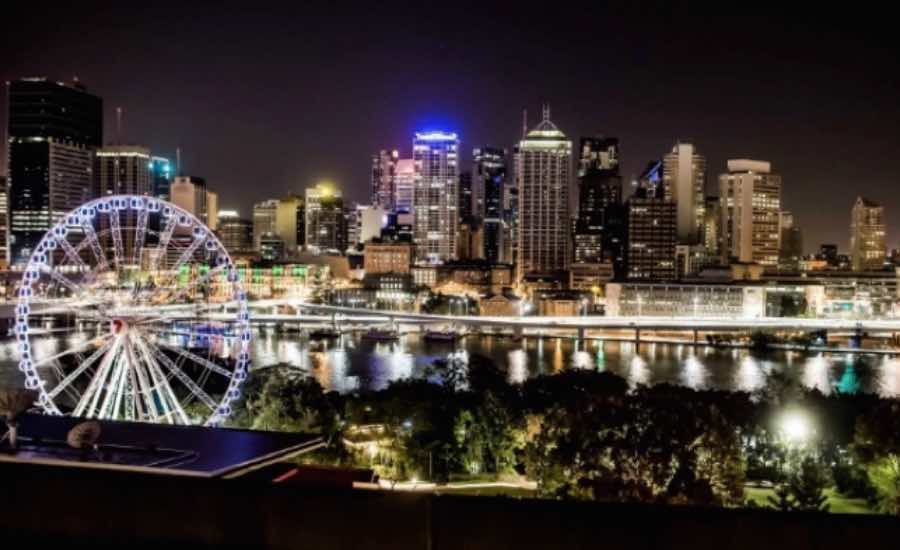 The conference hotel will offer discounted room rates for SASP conference delegates. The block of rooms were released for general booking on the 29th of February and are now subject to availability.
The following rates are inclusive of GST and complimentary Wi-Fi and are subject to availability. Rates are for the room only (breakfast not included), single or twin occupancy, non-commissionable. Extra guests are charged at $60 per night. Daily full buffet breakfast, including unlimited espresso coffee, is served in the hotel restaurant and is available at a discounted price of $25.00 per person (normally $39.00 pp).
BOOKING DETAILS – Rydges South Bank Brisbane, 9 Glenelg Street, South Brisbane

 

Queen Room: from $200.00 per night

 

Deluxe Queen with River View: from $230.00 per night

 

King Suite: from $260.00 per night

You can book over the phone or via email and be sure to quote the booking number

BOOKING NUMBER

SASP Conference 2016

1603UQSCHO – Please quote this number when booking

TO BOOK OVER THE PHONE

TO BOOK VIA EMAIL

Email:
Extra details about Rydges South Bank Brisbane can be found here.
Other Accommodation Options
There are a variety of accommodation options available to you in the popular South Bank precinct and within close proximity to the conference venue.
We have listed some of the specific hotels below but for more accommodation options you may also wish to visit wotif.com or Airbnb.
4.5 star hotel a few minutes' walk from Rydges.
Address: 161 Grey Street, South Bank, Brisbane QLD 4101
Reservations Phone: 13 15 17 (AU); 0800 448 891 (NZ); +61 7 5665 4450 (International)
Property Reception Phone: (07) 3305 2500
4 star hotel about a 10-15 minute walk from Rydges and around the corner from the State Library, the venue for the conference dinner.
Address: 20 Montague Road, South Bank, Brisbane QLD 4101
Reservations Phone: Free call 1800 301 101 (AU only); +61 7 3846 0577 (International)
4 star hotel about a 15 minute walk from Rydges, with a variety of room options at competitive prices.
Address: 311 Vulture Street, South Brisbane, Brisbane QLD 4101
Reservations Phone: (07) 3118 9558 (AU); +61 7 3118 9558 (International)
* * *
Abstract Submissions
Abstract submissions for the SASP Annual Conference 2016 are now closed.
* * *
SASP Postgraduate Students
This is a reminder to all postgraduate students who aim to submit an application for the Outstanding Postgraduate Research Award (OPRA) at this year's SASP conference in Brisbane. The application deadline to present your research in the OPRA plenary session is fast approaching – applications are due 7 February! Eligibility for the OPRA include your (a) enrolment in a postgraduate programme (at the time of your proposal submission), (b) current student membership in SASP, and (c) ability to present your research at the SASP conference. Instructions on the application process, as well as the selection procedure, can be found on the SASP website (http://www.sasp.org.au/index.php/awards/outstanding-postgraduate-award). We look forward to receiving your application! 
* * *
Expressions of Interest: Professional Childcare Services
In order to offer parents the opportunity to travel as a family, the SASP2016 organising committee invite expressions of interest from attendees who would like to use childcare services during the conference.  All caregivers hired will have recognised suitable qualifications, and all mandated protocols regarding carer-child ratios, child safety, and insurance will be strictly adhered to.
If you intend to travel with your children, and would like to utilise childcare services during the SASP 2016 Conference, please submit an expression of interest to Magen Seymour-Smith () by 20 December 2015. Please include the following information:
1. Your name
2. Number of children requiring care
3. Gender of child(ren)
4. Age of child(ren) as of 31st March 2016
5. How much per day would be an acceptable amount you would be willing to pay for professional childcare services during the duration of the SASP conference.
6. Would you be happy to have childcare offered off-site? (yes/no)
7. Are there any other specific conditions that would be required in order for you to be satisfied with the childcare arrangement? 
Once expressions of interest have been collated, we will be able to provide more information on any potential costs. We are aiming to keep costs to a minimal amount, but this will depend on the numbers and ages of children we need to cater for. You will then receive an email with additional information and the opportunity to book the childcare services if required.
* * *
For more information, feel free to contact the organising team,
Fiona Barlow ()
Jolanda Jetten ()
Winnifred Louis ()
Tyler Okimoto ()