SASP 2017
20 April – 22 April 2017
MELBOURNE, AUSTRALIA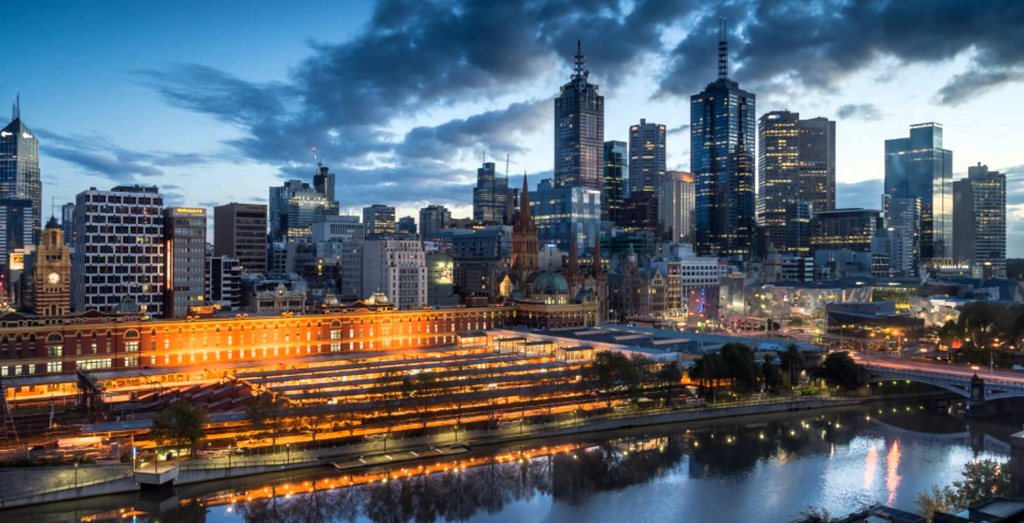 You are warmly invited to attend the Society of Australasian Social Psychologists (SASP) 2017 Conference in Melbourne, Australia.
PROGRAM | REGISTER | VENUE | ABSTRACTS | POSTGRADUATES

The SASP 2017 Organising Committee welcomes SASP members and non-members alike to the conference in Melbourne. The conference commences on Thursday April 20 at midday and runs through Saturday April 22, ending with the conference dinner. The Melbourne conference, to be held at Rydges on Swanston Hotel in Carlton, will have all the ingredients that members have come to know and love in recent SASP conferences. Please register for the conference here, where you can also book accommodation at Rydges or examine other options:
The academic program will be highlighted by keynote addresses from Professor Susan Fiske from Princeton University, who will speak on "Talking Up and Talking Down: Power of Positive Speaking", and Professor Garth Fletcher from Victoria University of Wellington, whose talk is entitled "The Functional Nature and Evolution of Evaluating Mates: Bias, Accuracy, and Sex Differences". The program will include the usual diverse assortment of snapshot and regular talks as well as range of symposia, after a record number of submissions were received. The conference itself will be preceded by the SPSSI/SASP Small Group conference on "The morality of conflict and cooperation", being organised on April 18-19 by Brock Bastian and Simon Laham.
Several awards will be celebrated at the conference. Contenders for the Outstanding Postgraduate Research Award will present their work at a special session on Thursday, and the winner of the Early Career Award will be feted at a reception on Thursday night. The John Turner Medal will be bestowed on Garth Fletcher prior to his keynote address.
The conference will have a substantial social program. There will be an informal trip to the Melbourne International Comedy Festival, a cocktail reception at Rydges on Thursday evening, a screening of Kathryn Millard's Milgram documentary Shock Room (with the involvement of Alex Haslam) on late afternoon Friday, and the conference dinner, at University House at the Woodward, 10 stories above Melbourne city, will be held on Saturday night. The conference dinner is not included in the conference registration but can be booked at the same time
Postgraduate members will be well catered for. On the morning of Thursday April 20 there will be two postgraduate workshops, organised by Postgraduate Representative Anna Klas, on the subjects of open science and careers outside of academe. The Postgraduate Dinner, also organised by Anna, will take place on the evening of Friday April 21 and is not included in the conference registration. Detailed information on the workshops and dinner will be announced shortly.
We look forward to hosting you in Melbourne. Please register as soon as possible!
Nick Haslam Chair,
SASP 2017 Organising Committee
* * *
Program Information
CONFERENCE OVERVIEW


SASP 2017 Conference Overview
CONFERENCE PROGRAM COMING SOON
Preconference: The Morality of Conflict and Cooperation (April 18 & 19)
A preconference on the topic of "The Morality of Conflict and Cooperation" will happen prior to the SASP conference, and is being organised by Brock Bastian () and Simon Laham ().
The meeting will take place April 18th and 19th 2017 at The University of Melbourne, Melbourne, Victoria, Australia, immediately prior to the 2017 SASP conference also in Melbourne, Australia. Registration is $60 to be paid on arrival.
The current list of invited speakers includes: Susan Fiske (Princeton University), Roger Giner-Sorolla (University of Kent), Linda Skitka (University of Illinois at Chicago), Felicia Pratto (University of Connecticut), Wilhelm Hofmann (University of Cologne), Geoff Goodwin (University of Pennsylvania), Nick Haslam (University of Melbourne), Yoshi Kashima (University of Melbourne), Colin Klein (Macquarie University), Simon Laham (University of Melbourne), Brock Bastian (University of Melbourne), PascalMolenberghs (Monash University), Adam Morris (Harvard University), Luke Russell (University of Sydney).
* * *
Register
*Registration is now open*
To register for the conference, you need to have an account on this website.
If you don't already have an account, please follow these steps. Please note, creating an account is free. You do not have to join SASP to attend the conference (so you can skip that step if you want). If you do wish to join however, you are welcome to do so before registering to take advantage of the reduced registration rates and other benefits that members enjoy.
If you already have an account on this website, please login via the link in the left menu. Once logged in, click on "User Profile" and select the conference registration options as appropriate. You must have a current SASP membership to see the reduced conference rates.
Early Bird Registration Fees (register by March 31, 2017):
Please note: Registration prices increase by $50 after the early bird cutoff. There are no on-site registrations.
 Academic staff
$430 for SASP members
$530 for non-members
Students
$320 for SASP members
$370 for non-members
* * *
Venue
The Conference hotel is Rydges on Swanston in cosmopolitan Carlton, a short walk or tram-ride to the centre of Melbourne. To book accommodation at the conference rate please note that the booking link provided has expired. The hotel will retain the special conference rate for as long as the room type remains available, but delegates will need to book by calling the hotel line direct on 03 9347 7811 and quoting the 'SASP' event when they make their reservation or asking to speak with Dinar, the hotel's reservations manager.
Alternative affordable accommodation options include:
Best Western Plus Travel Inn, Carlton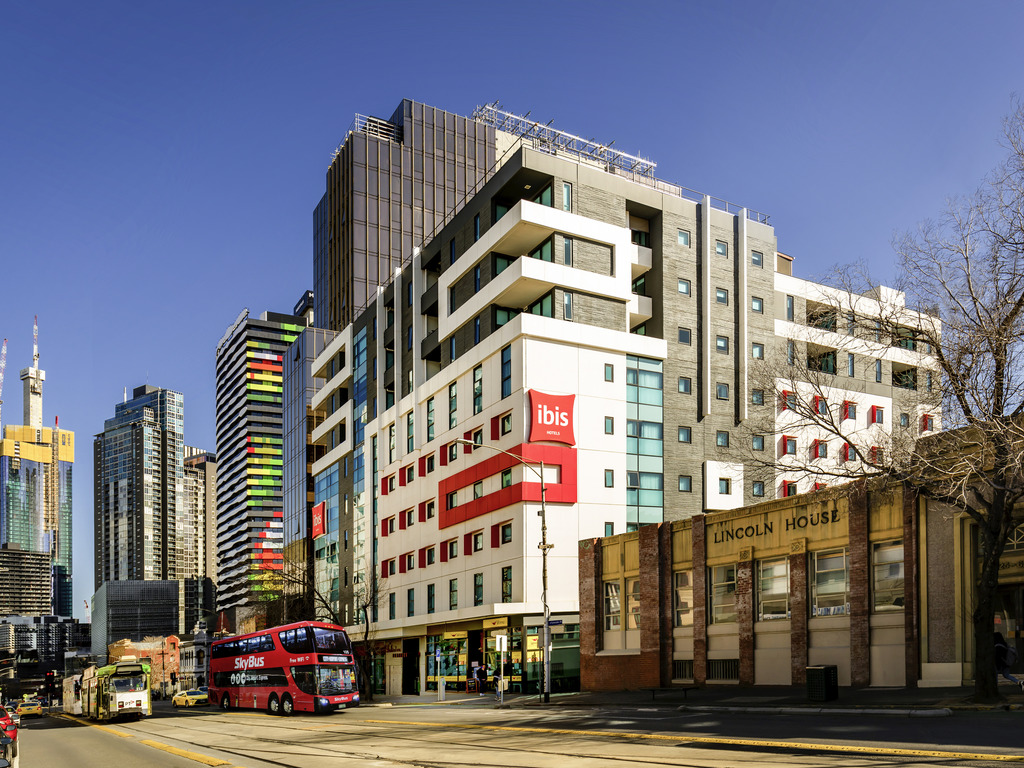 Plum serviced apartments, Carlton
* * *
Abstract Submissions
Abstract submissions for the SASP Annual Conference 2017 are now closed.
* * *
SASP Postgraduate Students
SASP Postgraduate Activities
Postgraduate student delegates to the forthcoming SASP conference (including members who have completed their PhDs in the last six months) will be interested in these two events, organised by SASP postgraduate representative Anna Klas with Adriana Vargas Sáenz, Ayoub Bouguettaya, Katja Petrovic, and Melanie McGrath. Please register as soon as possible for both events using the links provided below.
1. SASP Postgraduate Dinner
The Postgraduate Dinner, on Friday 20 April, offers a wonderful opportunity to socialise with other postgraduate students, and with our numbers rising each year, there are plenty of students to speak to. Optional pre-drinks (6.30pm-7.30pm) will be held at Markov, a cosy bar in Carlton that is a 10 minute walk from the conference venue. At 7.30pm we move on to our dinner venue, La Spaghettata Restaurant, a bustling Italian restaurant in the heart of Lygon St (also a 10 minute walk from the conference venue). A set menu of delicious Italian food for $30.95 per person (including 95c booking fee) that includes entrée, dinner, and dessert will be provided. This venue can also accommodate dietary requirements, including halal, gluten free, vegetarian, and vegan options. Places are limited and given the popularity of the postgraduate dinner at past conferences, please register and pay for your spot ASAP to avoid disappointment.
Further details, as well as registration and payment, can be found at http://sasppostgraduatedinn.getqpay.com
2. SASP Postgraduate Workshops
Please join us for two postgraduate workshops to be run at Melbourne University on the morning of Thursday 20 April, before the official opening of the 2017 SASP Conference.
Time:
9.00am-10.00am  – Workshop Session 1: Post-PhD Career Options
10.00am-10.30am – Morning Tea Break
10.30am-11.30am – Workshop Session 2: What is 'Open' Science and How Do I Do It?
Location:
Building: Number 133, Melbourne School of Design
Room: Singapore Theatre (in basement)
Address: Mason Rd, Melbourne University, Parkville
Workshop Session 1: Post-PhD Career Options
Presenters:
Dr Emily Brennan (Cancer Council, David Hill Research Fellow)
Dr Elise Margetts (Researcher, Empirica)
Dr Hanne M Watkins (Post-Doc, University of Pennsylvania)
Traditionally upon completion of a PhD students have been advised by supervisors and mentors alike to apply for either post-doctoral positions or teaching roles at a university.  Yet with the exponential growth of PhD graduates over the last decade, this 'traditional' employment pathway is no longer feasible for many. This workshop therefore discusses different employment opportunities and pathways PhD graduates may take, including working in government, private business, or creating their own postdoctoral position. Presenters include Dr Emily Brennan a senior researcher at a government agency, Dr Elise Margetts a senior researcher in a marketing company, and Dr Hanne M Watkins who sourced and funded her own post-doctoral position at the University of Pennsylvania. This workshop will be an informal, round table affair, with the three presenters relaying their experience and giving advice for students who are interested in taking a non-traditional route.
Workshop Session 2: What is 'Open' Science and How Do I Do It?
Presenters:
Dr Zan Saeri
Professor Craig McGarty (Professor of Psychology, Western Sydney University; Journals Officer, Society of Australasian Social Psychologists)
Scientific practice is at a cross roads with spirited debates currently raging throughout many fields concerning research practices. One debate that has received immense attention within Social Psychology, in particular, has been that of Open Science. Yet given this explosion in the use of Open Science principles over the last five years, many PhD students may still be unsure what Open Science entails and how they can implement it in their own research. The purpose of this workshop then is to provide PhD students an introduction to Open Science, with an emphasis on practical tips. Presenters include Dr Zan Saeri, who has been keenly involved in the Open Science movement, and Professor Craig McGarty, the Journals Officer of SASP's own journal, Comprehensive Results in Social Psychology (CRSP).
Please register your interest by midnight Wednesday the 12th of April at the following link: SASP Conference Postgraduate Workshops
* * *
For more information, feel free to contact the organising team,
Mathew Marques  – Registration issues