****ABSTRACT SUBMISSON DEADLINE IS JANUARY 27TH 2019: SUBMIT HERE!****
The SASP2019 conference will be held in the beautiful city of Sydney, Australia. The conference will take place at the University of New South Wales in the Scientia Building, walking distance from the stunning Coogee Beach. The conference will begin on Thursday 25 April 2019 (ANZAC Day) with postgraduate workshops in the morning and the full conference opening in the afternoon. Activities will continue right through to the conference dinner on Saturday 27 April, which will be held at Cruise Bar's Junk Lounge overlooking Circular Quay and the Sydney Opera House.
We are excited to announce that our keynote speaker is Professor Kerry Kawakami from York University (Canada). Professor Kawakami is internationally recognised for her work on intergroup bias and ways to reduce stereotyping, prejudice, and discrimination. She is also the current editor of the Interpersonal Relations and Group Processes section of the Journal of Personality and Social Psychology.
The conference will also feature several award presentations (the John Turner Medal, the Outstanding Postgraduate Research Award, the Early Career Award) and social events.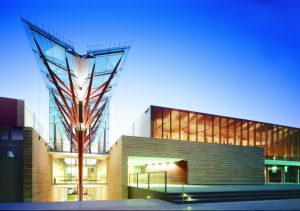 Registration Costs
Conference registration includes admittance to the conference (Thursday afternoon through to Saturday) and the welcome reception (Thursday night), which will be held at the conference venue.
Registration rates are listed below. Please note that these are earlybird rates and will expire on 14th March 2019. The rates will increase by $50 after this date.
For Current SASP Members:
SASP postgraduate members: $320
SASP academic members: $430
For non SASP Members (note that the costs for non members are higher by the amount of a 1-year membership to SASP, so please consider becoming a member first and then making your purchase as a SASP member):
non SASP postgraduate attendee: $370
non SASP academic attendee (includes anyone who is not a postgraduate student): $530
For current ACPID Members: We would like to invite you to attend SASP2019 and offer you a special rate. Please email lydia.hayward@unsw.edu.au to discuss the options further.
Optional additional activities
Conference Dinner: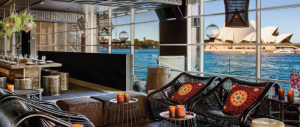 Junk Lounge @ Cruise Bar
Please join us in celebrating the conference with a dinner on Saturday 27th April from 7:30pm. The dinner will be held at Cruise Bar's Junk Lounge at Circular Quay, overlooking the beautiful Sydney Opera House. This event will be a cocktail-style reception and will not involve a sit-down dinner, however please be assured that substantial food and beverage options will be provided and adequate seating will be available.
Attendance costs:
Postgraduate students: $80
Non-students and any additional guests: $90
Postgraduate Dinner:
A dinner for postgraduate students will be held on the night of Friday 26th April. This is an opportunity for postgraduate members to network with their fellow students. More details to come but please put it in your diaries! Payment will be made at a later date.
Postgraduate Workshops:
A series of workshops for postgraduate students will be held on the morning of Thursday 25th April, prior to the official opening of the conference. Postgraduate workshops will take place at the conference venue (UNSW Scientia Building). More details to come. Attendance at the postgraduate workshops is free for all postgraduate student attendees.
Additional Information
Please see here for information about the conference location and nearby accommodation