Workshops will take place on Thursday morning the 24th November, 9.30am-12noon, at the conference venue (the Pullman, Adelaide).
Workshop 1: Grant Writing Bootcamp
Grant writing is better thought of as a sustained campaign, waged over many years, than a one-off skirmish. What makes a good and fundable grant? How can you set yourself up for success in highly competitive schemes like the Australian Research Council's Discovery Early Career Researcher Award (DECRA)?
Professor Mike Nicholls spent much of last year on the ARC DECRA panel. He will discuss how to prepare for a tilt at a DECRA as well as other grantsmanship tips. This interactive workshop will prepare students to position themselves to apply for big, competitive grants like the DECRA, an important skill for career progression in research.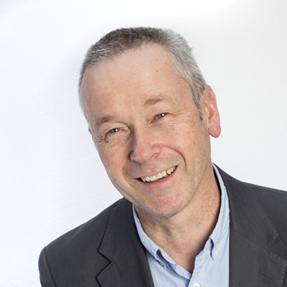 PROFESSOR MIKE NICHOLLS, Flinders University
Bio
Mike Nicholls is a professor in psychology at Flinders University with research interests that fall within the realm of cognitive neuroscience, which examines cognitive processes and how they relate to brain function. Mike is the Director of the Flinders Brain and Cognition Laboratory, which has a broad interest in cognitive processes, how they operate and how they might be represented in the brain. Mike has held various administrative roles including Dean and Deputy Dean of the School of Psychology, Director of the Flinders Institute of Psychological Science and Chair of the School Research Committee. He has been an Editor of Laterality and an Associate Editor for the Quarterly Journal of Experimental Psychology. Mike was on the ARC College of Experts (SBE Panel) and is currently on the ARC's Medical Research Advisory Group. He is also currently the Dean of Research for the College of Education, Psychology and Social Work. During his career, Mike has won many grants including ARC Large grants and ARC Discovery grants.
Workshop 2: Social Psychology "In the Wild"
Lewin famously remarked that "there is nothing so practical as a good theory" and we are increasingly called upon to apply our research findings to address "real world" problems in communities, industry, and society. This panel brings together three social psychologists who work with, or in, industries to translate the insights of social psychology for impact and change.
| | | |
| --- | --- | --- |
| PROFESSOR MICHELLE RYAN, Australian National University | DR MARTIN WOOD, Defence, Science & Technology Group | DR ZOE WALTER, University of Queensland |
| | | |
| Michelle is the inaugral Director of the Global Institute of Women's Leadership (GIWL) at the ANU. With Alex Haslam she uncovered the phenomenon of the glass cliff and Michelle is known internationally as a thought leader in the promotion of gender equality and understanding of women's leadership positions. | Martin completed a PhD in social psychology at Griffith University in 2019 and took up a position with Defence, Science & Technology Group. He will provide an insider's perspective on the utility of social psychology theories and methods for tackling defence and national security challenges. | Zoe's research sits at the intersection of health and social psychology. Her research examines social identity interventions to improve health and well-being. She will draw upon her experiences working with clinical and disadvantaged populations. |